Presented by Puzzle Baron
Puzzle Baron has been serving the online puzzle community since 2007 with our various puzzling web sites, but we know there's still a big demand for proper pencil-and-paper puzzling. That's where Printable-Puzzles.com comes in! We've made high-resolution, print-quality versions of all of our most popular online puzzles and collected them here in one place for you to download, print and enjoy. Dozens of new printable puzzles are added each day, so check back often!
Or if you're an online solver, check out our Puzzle Baron web sites.
Teachers and Educators
Our puzzles are excellent tools in teaching logic, pattern recognition, grammar and vocabulary. Plus, they're just plain fun! Feel free to use any of our printable puzzles in the classroom, and if you do, we'd love to hear about it!
Please note: if you intend to distribute puzzles to children, please check the puzzles and solutions first to make sure they are age-appropriate for your intended audience. 99.9% of our puzzles are safe for all ages, but a rare few puzzles may contain PG-13 language or themes.
Got an Idea or Suggestion?
If so, please let us know via our contact form. We love to hear comments, feedback and criticism - if there's anything we can do to make Printable-Puzzles.com more entertaining or useful, or if there are particular types of puzzles you'd like to see added to the site, just drop us a line.
All inquiries will receive a response within 24-48 hours - but usually far quicker than that!
Download Adobe Reader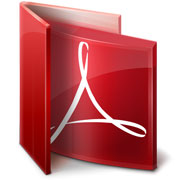 All of our printable puzzles are available in PDF format. You will need Adobe Reader - a free download - to view and print them. Most computers will already have this installed, but if yours doesn't, click here to get Adobe Reader »