Printable Logic Puzzles
Logic puzzles (also known as "logic grid puzzles") require the solver to deduce the relationships between different people, places and things based on a limited number of clues given in the puzzle. Remember: every item on the board belongs to one and only one person, no item will ever be shared. Using only the clues provided and simple deductive logic and reasoning, fill in the grid with X's and O's to determine the solution.

Two easy and challenging printable logic puzzles will be made available every day, directly from this page. 4x6 and 4x7 puzzles are each published once per week, on Fridays and Tuesdays.

If you can't wait until tomorrow for your next logic puzzle fix, check out our Logic Puzzles website and solve more than 10,000 unique logic puzzles online.
Hints & Solutions for Logic Puzzles
Stuck on a puzzle and need a hint? Or do you just want to check your solution to make sure it's correct? Either way, we've got you covered! Just find the unique puzzle id for the puzzle you're working on (ex: K901BF) and enter it below to find the information you need.
Download Adobe Reader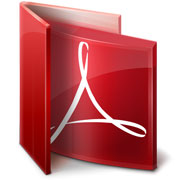 All of our printable puzzles are available in PDF format. You will need Adobe Reader - a free download - to view and print them. Most computers will already have this installed, but if yours doesn't, click here to get Adobe Reader »